String Quartet Instruments
In summer of 2005, I finished set of instruments for a string quartet - two violins, viola and violoncello. All instrument were made simultaneosly, from same piece of wood of highest quality - from spruce and mapple from bosnian woods.

Fact that both violins, viola and violoncello were made from same material, carefully and with highest precission, resulted with their superb tonal quality - clear, powerful, rich sound, and nicely balanced tonal colours. In this way was achieved delicate tonal sameness, which is very important for a chamber ansambles of this type. Superior tonal quality of instruments was shownfor the first time on a concert:`In honour of instrument`, that was held on 31th of october 2005, in a Sinagoga in Novi Sad. This event was first public promotion for instruments of new string quartet, on which played members of renowed String quartet TAJJ from Novi Sad.

Besides fine sound corespodency, all the instruments are also visually exactly the same, made from identical, finest materials, and by the hands of same violin-maker, which this instrumental set gives an extraordinary value.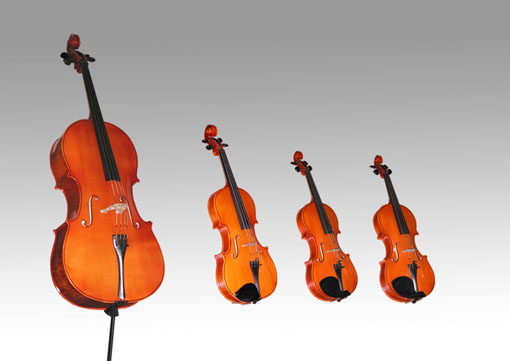 For all informations contact us at info@violinsrakic.co.rs